Automation Tools for Remote Teams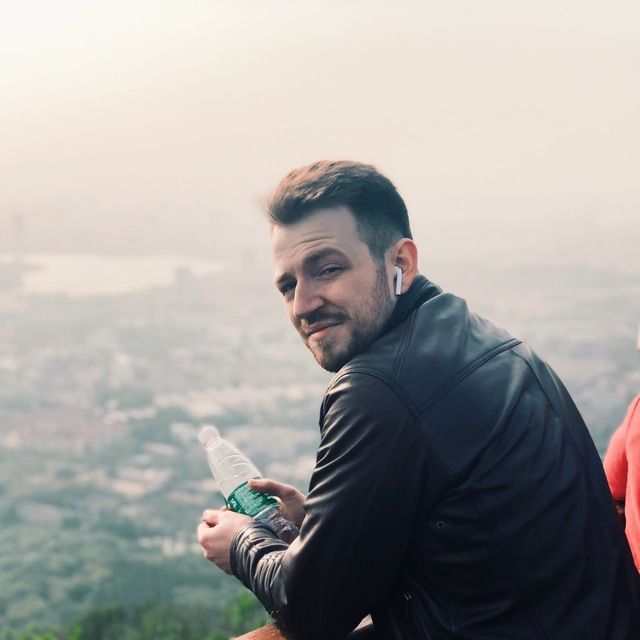 Artem Galenko / 17 October 2020 6 min read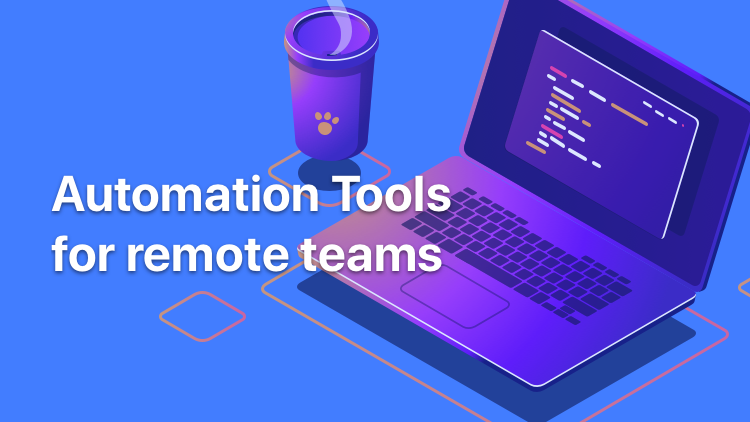 Heraclitus, who was a Greek philosopher, once said, 'The only constant in life is change'. Any deviation from our normal routine affects all of us and we all react differently to it. 2020 has been a year of breakthrough changes.
With the COVID-19 Pandemic claiming millions of lives and completely destroying the economy, it has not been a great ride so far. But, we all will be thankful to COVID-19 in gifting us the concept of 'Remote Working'.
WFH aka Remote Working itself is not a new concept, however, companies were very reluctant to offer this benefit to their employees primarily because they thought their productivity level will go down due to a lot of distractions while working from home.
However, with countries and cities going to lockdown overnight to stop the spread of this deadly virus, employers were forced to extend this concept to the employees. On a lighter note, no one gave the right answer to the question, 'Where do you see yourself in 5 years from now' in 2016. No one would have claimed that they will be working from home continuously for more than 6 months and traditional office spaces would have been shut down.
Bill Gates predicted that the next million deaths would not be caused by wars but by a virus and he was correct. As such, Remote working was a challenge for all of us but we fought and we emerged victorious. The stats for this quarter indicates that employees have been far more productive while working from home. We thought it will be a good idea to compile a list of the best 'Automation Tools for Remote Teams'. This will make your life a little bit easier.
Bill Gates predicted that the next million deaths would not be caused by wars but by a virus
AirFocus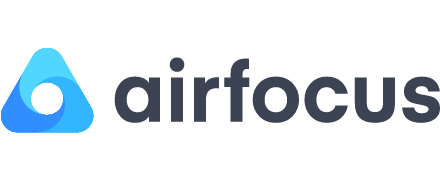 For the software companies out there involved in building exciting software and products, a need for an automated tool for the product roadmap has always been felt. We all miss those team meetings and conference room meetings where brainstorming sessions would go on and on to discuss what features to implement and how to implement those features.
However, this is not possible now and we need to adapt to these changes. An automated roadmap will bring all the developers on the same page and help them stay connected and updated regarding the scope, timelines, and objectives of the product development.
Airfocus is a tool that caters to this need. It builds incredible and powerful roadmaps which are very easy to understand and follow. With a customizable framework and Kanban Roadmap, it's the tool to have if your team is moving towards an agile form of development.
With support for Remote Team Collaboration, it is an icing on the cake. It allows you to have feedback and insights from various stakeholders at different paths of project development. Be sure to check this out, if you haven't already.
Trello

If you are a Software Engineer or a Product Manager you surely have heard about Trello. Trello is a project management tool that a lot of companies use nowadays.
However, speaking of automation, we will have a look at Butler, which is Trello's built-in automation tool. Butler provides you with features like trigger commands which automatically get enabled when certain conditions are met, allows you to schedule commands for the tasks which are often repetitive, and needs to be done regularly, and also create buttons on the cards that trigger certain actions when clicked.
Automation helps product managers focus on more important tasks thereby ensuring the deadlines are met and the clients are satisfied. If you have not used Trello you are certainly missing on a very cool automation tool. Go check it out if you haven't already.
Slack

Another very popular tool out there in the Software world is Slack. It's a communication/messaging tool, however, there's more to it. Stack comes preinstalled with its Workflow Builder when you purchase their subscription.
Due to this pandemic, we know all the hirings and onboarding are virtual this year. New recruits surely don't get the vibes and feel of the office environment, however, the employer should make sure that the onboarding process is as smooth as possible.
The WorkFlow builder can automatically onboard new members to the channel and help them get started. Besides this, it can also collect information from the team members and standardize the recurring project updates. Appreciation goes a long way in encouraging employees. The WorkFlow automation builder makes it easy to give shoutouts to the teams and appreciate the employees. Overall, its the tool to have if you are working remotely.
Duecode
Well, Duecode is the latest addition to our list. Not a lot of people have heard or used Duecode, but it's the automation tool to have if you are a c-level manager. It's particularly helpful for CEO's/COO's who might be someone who's not into coding but is eager to understand what happened with the code and product at any moment.
It's an analytics dashboard for all your code projects. It is an automated code review tool that aggregates the historical git data and provides some groundbreaking insight into the team's workflow patterns.
With support to evidence-based management, it helps managers make an informed, fair, and efficient decision. This git code review tool is a must to have for Remote teams. Tracking user-by-user code commits, ticket activity, and pull requests are now just a click away. It also helps managers keep a track of the productivity level of the employees by having a look at the git history.
Do check this out as it will make your life a lot easier, especially if you are someone into product management.
ProProfs HelpDesk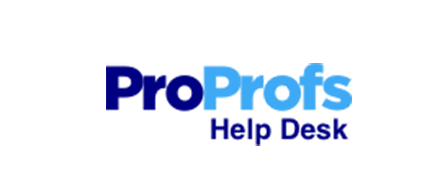 It's often said, a good business is made on the pillars of customer's satisfaction. Resolving customer's problems is the first thing businesses should look for if they are looking for a longer run in the industry.
It's often said, 'Customer is the King' and it still holds correct to this date. It has been hard for businesses coping up with remote working but the bigger challenge was how to resolve customer issues while working remotely. Therefore a helpdesk tool is a must for businesses these days.
ProProfs Helpdesk can help businesses reduce customer tickets by 80% and drive them towards creating a strong base of delighted customers. It is equipped with very advanced tools that help to accelerate the redressal process.
With facilities like shared inbox, live chat reporting, and smart reporting, ProProfs HelpDesk has completely captured and capitalized the market. Automation in this field has made a lot of tasks getting simplified. It's very affordable and is only billed at $10/month. What are you waiting for? Navigate to their website to know more about them.
It's often said, 'Customer is the King'
Overall, remote working is new for the majority of us. We never thought life would take a U-turn this way. However, we have to be flexible and adaptive enough to mitigate these changes. It has been a journey with ups and downs but this is what life is known for.
If there is no adventure, it's plain boring. Automation is the way forward in the upcoming decade. The more quickly we become used to Automation, the better is for us. We hope you enjoyed reading this article. Happy Remote Working ;).
FURTHER READING
Updated on the 1st of November, 2021